Following the launch of its varioPRINT iX-series in April of 2020, Canon Solutions America has seen a substantial increase in sales of its B3 sheetfed inkjet presses alongside continued market demand for its proven ColorStream and new ProStream 1800 inkjet web presses. Resulting from this success, the OEM was recently recognized by market-research firm Keypoint Intelligence as the #1 Market Share Leader for Total Production Inkjet in 2020. The varioPRINT iX-series has proven to be a popular investment for commercial print customers as well as in-plants and book printers due to its "outstanding offset-like quality, highly reliable throughput, and sheetfed application flexibility." Canon also led the Continuous Feed Inkjet Market Share category with 35% of installations, largely due to the success of the ColorStream series that continues to be "the most installed inkjet press worldwide with 1,500 installations," said the OEM.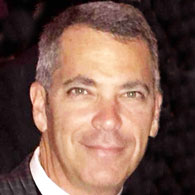 "At Canon, we are focused on investing in our production inkjet product portfolio to offer our customers solutions that help them to improve efficiencies, expand their application possibilities, meet customer demands, and grow their business," said Francis A. McMahon, Executive VP of Production Print Solutions at Canon Solutions America. "With that in mind, we are confident that our technology, combined with premium service and support, sets us apart from our competition and boosts customer confidence when investing in Canon's inkjet presses. We take great pride that we've once again been acknowledged as the market leader for total production inkjet."
The post Canon earns market-share leader status for total production inkjet in 2020 appeared first on Graphic Arts Media.