HP and Cimpress, a world leader in mass customization, have announced a multi-year, strategic agreement for a large-scale investment in next-generation HP Indigo digital presses to grow the Cimpress' online personalized print-product market. HP Indigo's largest customer globally, Cimpress will deploy a fleet of new HP Indigo digital presses over the next two years, primarily the OEM's B2-format HP Indigo 100K Digital Pres. The new technology is aimed at providing additional revenue for the company's brands and improved efficiency across its global manufacturing operations. More than half of the new HP Indigo 100K presses will be installed in 2021, following successful testing of automated, high-volume production during the 2020 holiday season at Cimpress' manufacturing facilities in Europe. Cimpress' worldwide businesses, including the popular Vistaprint online printing services, attract tens of millions of customers every year by making personalization convenient and affordable – producing unique products that have the reliability, quality and affordability of mass-produced goods.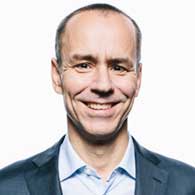 "More print customers have migrated during the pandemic from offline to online, where Cimpress is the clear leader," said Robert Keane, Cimpress' founder and CEO. "We believe most of these customers will stay online post pandemic and we'll keep driving efficiencies, as we continue investing to serve customers better. Over the past decades, HP has been instrumental for our growth, not only in volume, but also in capabilities. We believe in our continuous cooperation to reinforce our cost competitiveness and our ability to delight our customers worldwide." Cimpress uses the HP technology to deliver personalized print products such as printed restaurant menus and signage, holiday cards, photo-specialty items, gifts, calendars, marketing materials and much more.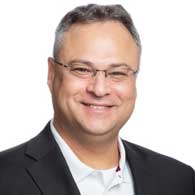 "Helping customers achieve growth opportunities and operational excellence is a key value for HP," said Haim Levit, GM at HP Indigo. "We collaborated closely with Cimpress as we developed the HP Indigo 100K, in order to ensure that it addresses market needs for high automation and volume to deliver personalized products. We are excited to continue to develop our strategic relationship with Cimpress to drive the long-term success of both companies," he added.
The post Cimpress and HP sign major deal to deploy HP Indigo presses appeared first on Graphic Arts Media.