Canadian commercial print leader and media group CJ Graphics (Mississauga, Ontario), the most award-winning printer in Canada, has become the latest member of the Brand iQ (Hertford, UK) Partner Programme by becoming a Master Teseller of Brand iQ software across Canada as well as North, Central & South America. Brand iQ will also be opening an office in Toronto to serve its customers in the Americas. The CJ Graphics' management team is led by President & CEO Jay Mandarino while the CJ Interactive Group is led by Director Lee Eldridge.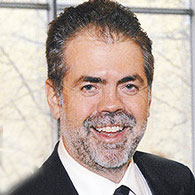 "What's the future for print businesses? If you don't have something like Brand iQ or our CJ Drive, you're not going to be in business," Mandarino insisted. "The world is evolving and changing so fast – and we all pivot and change as our businesses develop. The advantage you have with Brand iQ is that it puts you in the game, it puts you in contact with clients," he added. Unlike a lot of European companies, CJ Graphics embraces its competitors and shares their technology to help move each other forward. "We are looking forward to developing this relationship further with CJ Graphics and exploring the North, Central & South American markets further," said Brand iQ in a recent news release.
The post CJ Graphics becomes Master Reseller for Brand iQ software on two continents appeared first on Graphic Arts Media.