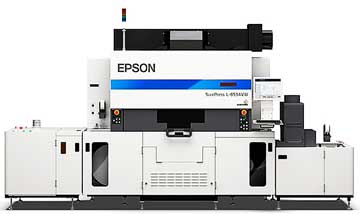 Epson America will be hosting an online webinar on Thursday, May 20, 2021 at 1 pm Pacific Time (4 pm Eastern Daylight Time) titled Using Digital Varnish to add Value to Prime Labels – designed specifically for label converters, commercial printers and brand owners. The webinar will outline the benefits of digital varnish and showcase real-world examples from Epson's updated SurePress demonstration facility in Los Alamitos, California. The Epson SurePress L-6534VW UV Digital Label Press will be front-and-centre as it offers value-added digital varnish capabilities. A single, clear ink can create matte and gloss spot varnish effects that can be used to create distinct visual and tactile finishes and simulated metallic foiling. Digital varnish also allows businesses to highlight important parts of a label – such as sophisticated graphics, logos and brand names. The digital varnish is laid down at the time of the label printing and doesn't require a separate press. In addition, it's standard, reliable and treated simply as another ink layer in the workflow process.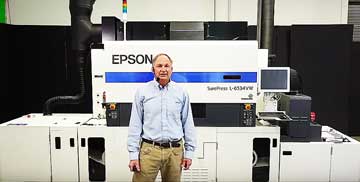 During the webinar, Epson product experts Mike Pruitt (Industrial Packaging Product Manager) and Michael Nyman (SurePress Engineer) will team up and explore what digital varnish is, how analogue varnish and digital can be complimentary, and how the basic technology works. The webinar will also look at how brand owners can integrate more embellishment options in both large and small print runs – without the need for expensive analogue plates or lengthy lead times.
The post Epson webinar to explore using digital varnish to add value to prime labels appeared first on Graphic Arts Media.