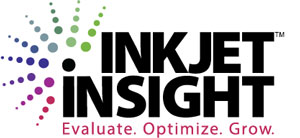 Inkjet Insight has announced its 2021 Inkjet Innovation Week program curating the most important inkjet advances in 5 focused topic areas. The program, titled 5 Facets of Inkjet Innovation, will be held from June 14 to June 18, 2021 and provide concentrated, expert-led coverage for 90 minutes each day starting at 11:30 am Eastern Daylight Savings Time (EDST). Sessions will include:
Innovations Driving Continuous Inkjet Growth
Sheefed Inkjet – Innovation Comes in Many Sizes
Slowly, Slowly then Suddenly – Inkjet for Packaging & Labels
Industrial Inkjet and Innovative Bespoke Solutions
Surrounding Inkjet with Breakthrough Workflow Solutions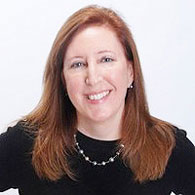 This is an opportunity to interact with an "all-star line-up of independent, international inkjet experts," said organizers. Sessions will be focused on recent innovations, trends and product launches within their respective segments. Presentation materials will be augmented by links to Inkjet Insight's Finder apps for convenient follow-up research, and attendees will have access to premium content and research following the event. "There are not a lot of articulate inkjet experts who are unaffiliated with an OEM or a component supplier in the inkjet ecosystem," said Elizabeth Gooding, President of Inkjet Insight. "That's why we are honoured to have so many truly insightful people sharing their experience as part of this program." Speakers will include:
Mark Bale, Director of DoDxAct Ltd.
Nessan Cleary, Editor, The Printing and Manufacturing Journal
Elizabeth Gooding, President, Inkjet Insight
Kelly Lawrence, President, Lawrence Innovation
Amy Machado, Research Manager, IDC
Pat McGrew, President and Inkjet Evangelist, McGrew Group
Mary Schilling, Head of Print Quality Analysis, Inkjet Insight
Ralf Schlözer, Independent Consultant, digitalprintexpert
Jeff Wettersten, President, Karstedt Partners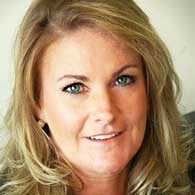 The goal of the event is to inform the industry about the latest inkjet technology coming to market across document, labels, packaging and industrial segments in a manner that's engaging, contextual and respectful of everyone's time and potential for 'Zoom fatigue.' "We'll be setting aside time for questions and dialogue, so we highly recommend attending these sessions in person," said Mary Schilling, Head of Print Quality Analysis at Inkjet Insight. "However, we've also provided the ability for people to send questions in advance if the time, or time zone, doesn't work for them." Sessions will be available for viewing following the event, but only those who attend the session live will receive free, premium access to Inkjet Insight content. In addition to the live event, Inkjet Insight will be curating related articles and research on segment-specific pages leading up to the event to provide a hub for each topic area. Please visit the Inkjet Insight website.
The post Inkjet Innovation Week to cover 5 facets of advances in inkjet appeared first on Graphic Arts Media.