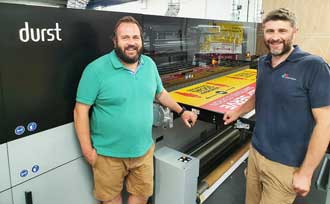 Some printing systems in this industry are so automated and reliable that they can literally print on their own. UK-based printer Digipress (Didcot, Oxfordshire) has 'revolutionized' its business after investing in expanded, stare-of-the-art technology – a P5 350 hybrid printing platform from OEM Durst, a leading global manufacturer of digital printing systems and software solutions. According to partner Steve Jackson, the P5 all-in-one system for flexible roll and board printing has allowed the shop to now "make money while they sleep" because of the P 350's unattended, overnight printing capabilities. The company offers a complete range of print and design services – including large-format & signage, digital print, exhibition services and more.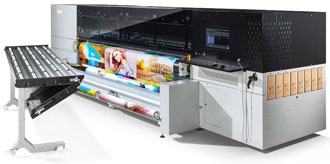 "Since the machine arrived, we have an unbelievable amount of orders that we would not have been able to fulfill without the Durst P5," Jackson pointed out. "It's a machine that's extremely versatile, and we are running it at very high speeds with great quality and productivity. The opportunities have come in thick and fast because everybody wants fast turnarounds. Quite frankly, I didn't think there was a better machine out there than what we had before – but that meant 4-pass printing to achieve the required quality. However, the Durst has proved me wrong, and does the jobs in a single pass at even better quality at super-fast speeds. We have known Durst for a long time and thought the P5 350 may be out of our price range, but when we saw what it could produce we just said, 'we've got to have one, no questions.' We're glad we made the investment," Jackson added.
As an example, Digipress won a significant contract to print onto clear roofing sheets for use as table dividers in restaurants. Upwards of 1,000 sheets were needed in just days. Only the Durst P5 could print the volumes required on deadline because some jobs had to be printed overnight. The software and high levels of automation have also been important additional benefits, particularly when some of Digipress' 23-strong staff were furloughed during the pandemic. "We can set it up and somebody who isn't a trained print operator can run the P5," Jackson said. "I can teach somebody to run this machine in about 20 minutes!"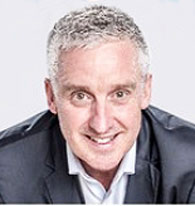 Peter Bray, Managing Director of Durst UK and Ireland, added: "It's great to hear that innovative and forward-thinking companies like Digipress have transformed their business, and seen a surge in work after investing in our P5 technology. And this is despite these troubled times when we know it's been hard for so many people. Driven by the mantra of innovation, we offer complete solutions from pixel to output. Durst continues its transformation into a highly integrated process service provider, which includes continuously expanding our software solutions."
The post Making money while sleeping via unattended printing appeared first on Graphic Arts Media.