Pixlr – a free AI-powered, cloud-based set of imaging and photo-editing tools – has released Pixlr 2021. The new version now includes improvements for easier editing, premium designer fonts, stunning visual effects, and much more. Since its debut in 2008, billions of images have been created and edited on the free platform, which was re-launched in 2020 in HTML5. Its two free editors – Pixlr X and Pixlr E – include tools that "turn formerly painstaking work into push-button fun." Both help users modify their images more easily – with effects from cutouts, to crops, to auto-exposures.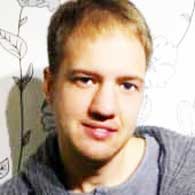 Among the new tools is Pixlr's AI Background Remover tool that precisely eliminates backgrounds with one mouse click. A large online image library, Stock by Pixlr, is also free. "We wanted to give our customers not only the changes they requested, but also improvements they hadn't even imagined," said Ola Sevanderrson, Pixlr's founder. "Other comparable suites would keep these new tools as part of expensive subscription packages. But we remain committed to bring the ability to create professional-looking visuals to everyone."
The post Pixlr makes major design-focused updates to its photo-editing suite appeared first on Graphic Arts Media.