Printing United Alliance (Fairfax, Virginia) has announced that registration has officially opened for its live, in-person Printing United Expo 2021, taking place at the Orange County Convention Center (OCCC) in Orlando, Florida from Wednesday, October 6 to Friday, October 8. New this year is a three-phase Expo experience that further provides access to even more education, new product debuts and more. The first part of Printing United Expo takes place online and allows attendees worldwide to see and hear what to expect in Orlando. Called Expo Preview, this portion of the event will go live this summer. Attendees will experience 1,000,000 square feet of solutions across all industry segments, networking opportunities and events, and educational sessions presented by industry leaders. Expo Wrap-Up will take place virtually immediately after the live, in-person event with an opportunity for attendees to dive further into any areas that may have been missed during the live event. Registration to this year's Expo includes access to this special online preview of product demonstrations and educational sessions to better prepare for the live show.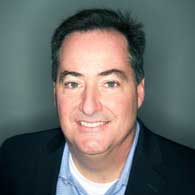 "The industry is ready to gather once again and the time has finally arrived," said Mark Subers, President of Printing United. "Since the launch of Printing United Expo in 2019, through to the Printing United Digital Experience, and now at the doorstep of this year's event, we've been talking to industry leaders and partners the entire way to understand how these events can best serve them. While virtual events kept us going during the past challenging year, the feedback we continue to hear is that people want, and really need, to be together to begin getting back to business. In fact, according to a recent study conducted by Association Insights, 94.7% of respondents indicated that large industry tradeshows are important, or essential," Subers added.

The first all-segment, live in-person event in two years will welcome major new products from participating companies including: 3M, Agfa, A-Plus Printing, Canon, CWT Worktools, Durst, EFI, Epson, Fujifilm, GSG, Heidelberg, HP, Komori, Konica Minolta, Kornit, M&R, MBO America, Mimaki, Muller Martini, MultiCam, Nazdar, OmniPrint, Ricoh, RISO, RMGT, Roland DGA, Stahls', Standard Finishing, StratoJet, TVF, Ultraflex, Vanguard, Zünd, and many more. For more information and to register for Printing United Expo 2021, please visit the Printing United website.
The post Printing United Expo 2021 opens registration for in-person event in October appeared first on Graphic Arts Media.