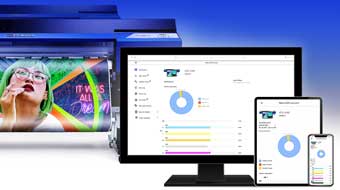 Wide-format imaging leader Roland DGA (Irvine, California) has announced the launch of Roland DG Connect – a new software application that allows users to gain a detailed understanding of their overall print operations and access essential data for keeping their devices running more efficiently and at top performance. Free to new and existing Roland DG print equipment owners, the new app is currently available for use with all Roland TrueVIS series printers and printer/cutters. Roland DG Connect provides instant access to key performance data, allowing users to easily monitor device activity and increase production efficiency. The app features an easy-to-understand, colour-coded dashboard that provides an instant view of statistics such as ink usage per cartridge, while also showing a printing volume timeline for periods of up to 30 days.

It also displays crucial information for optimizing the health of your printer, such as printhead manual cleaning frequency, wiper-life status, and levels of liquid waste – data that helps keep printers running in top condition, minimizing downtime and maintenance. In addition, the new app provides instant alerts that help avoid costly productivity issues, as well as notifications that let users know when firmware updates are needed, or if inks need replenishing. Colour-coded views make it simple to monitor ink consumption per cartridge. Helpful reporting and accessibility information is also offered. A built-in Job Log lets users review up to 30 days of print production on one or more connected devices, while an Error Log delivers machine alerts, including instant notifications on "feed motor errors" or "print-finish activity." Other notable features include easy access to product documentation, user guides, and support materials and options for Roland DG printers – plus a function that allows users to instantly view their device warranties and expiration dates for added peace of mind.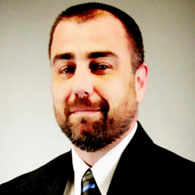 "At Roland DGA, we want to ensure that our customers not only have the highest quality printers available for their specific needs, but also cutting-edge tools that maximize performance and extend the life of their machines," said Daniel Valade, Roland DGA Product Manager of Digital Print. "The new Roland DG Connect App allows Roland DG end users to monitor their printers in real time, keep them operating at the highest levels, and take their production with them wherever they go." Valade also pointed out that the new app is dynamic and will grow more robust over time. "We'll be enhancing the app continuously, and incorporating additional features and functionality that will make life increasingly easier for users."
The post Roland DGA launches Roland DG Connect App appeared first on Graphic Arts Media.