Roland DGA (Irvine, California), a leading provider of large-format inkjet printers, printer/cutters, and other advanced digital devices, has introduced V-Bond Ink for use with its VersaUV LEF2 Series flatbed UV printers. In addition to quality imaging, exceptional colour and adhering well to a vast array of substrates, the new low-VOC, nickel-free ink is compliant with both the U.S. CPSIA (Consumer Product Safety Improvement Act) and California's Proposition 65. Meeting these important safety standards creates new, potentially lucrative opportunities for LEF2 users, including entry into the toy personalization and customization market, said the OEM.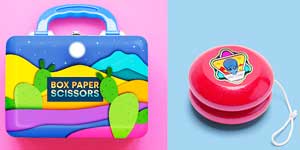 V-Bond Ink is ideal for printing on children's toys, direct-printing on school supplies, stationary, jewellery and fashion items, hygiene products, ear buds and electronic accessories, culinary products, pet products and other non-traditional substrates. Available in CMYK as well as Gloss and White, V-Bond Ink can be combined with Roland DG's True Rich Color 2 profiles for a wider colour gamut and rich, vibrant graphics. The high-opacity White ink, which is also Phthalate-free, yields rich, dense colours on clear materials, while the Gloss enables users to incorporate unique textural and dimensional effects into final prints. The new cost-effective Ink is also durable and scratch-resistant. Together with Roland DG's LEF2 printers, these quick-drying, long-lasting inks make it easy to print safely and effectively onto plastics, acrylics, brushed metal, paper, ceramics and many other materials.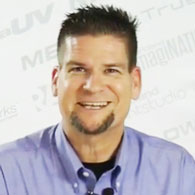 "New V-Bond Ink is safe for indoor printing and it's formulated to bring out the best in our LEF2 Series printers," said Jay Roberts, Roland DGA's UV Printer Product Manager. "But most importantly, it expands the product personalization and customization universe for end users significantly. Because this ink meets the most rigorous safety requirements, it's unbeatable for customizing toys and other children's products, creating braille signage, and much more."
The post Roland DGA launches V-Bond Ink for applications requiring high safety standards appeared first on Graphic Arts Media.