Print-finishing specialist Sydney Stone (Mississauga, Ontario) is launching its new, exclusive range of wide-format media and laminates – EZ Media – in the Greater Toronto Area (GTA). This includes self-adhesive vinyl, wall and floor media, banner media, pressure-sensitive laminates and backlit films. The company added that the wide-format market has undergone some major changes in the past 12 months: "We carry a large inventory that will ship quickly throughout the GTA. As always, our experienced team of technical application specialists will work with you to recommend the right products,"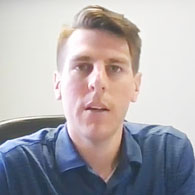 "If you're looking to reduce your costs, we are very confident that the quality and price will turn you into an EZ Media customer," said Dylan Westgate, Partner at Sydney Stone. He cited 4 reasons to try the new media including:
• Satisfaction guarantee. "Buy a roll and try it. If it's not working for you, just return it for a full credit."
• Best-in-class pricing. "Prices for these items are proven to save you money while impressing your clients."
• Free next day shipping in the GTA "for orders over $200 placed online."
• Reliability. "We've been doing this a long time (70 years) and we know you need consistent, top-quality products shipped immediately. This is the standard we hold ourselves to."

Sydney Stone was established in 1951, and since that time, has grown to become one of the premier Canadian distributors of print-finishing equipment and supplies throughout the world – importing and representing major brands such as Duplo, Morgana, MOHR, EBA, Vivid and Watkiss, to name just a few. With a focus on the short-run and medium-run print market, Sydney Stone offers solutions specific to the challenges found in this industry segment.
The post Sydney Stone launches EZ Media wide-format supplies in the GTA appeared first on Graphic Arts Media.